Boys need to be roughed up.
They long for it and hope for it! It's the main event of the day!
As soon as Tyler gets home Jake starts yelling and excitingly looking for Daddy...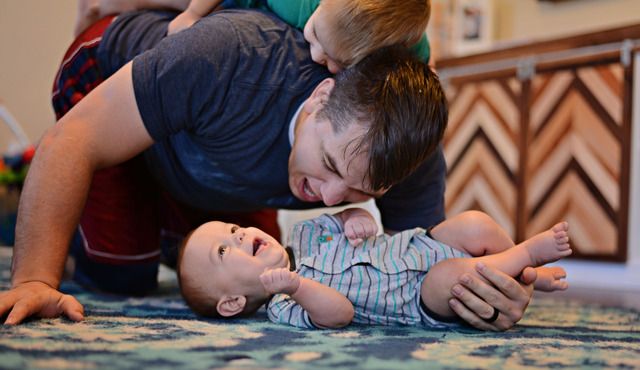 I may be good at cuddling and kissing owies... but I will NEVER surpass Daddy's wrestling and fighting skills.
I just love this picture.
MMMmmmmmm.... Babies taste so good.