playing in the Fall leaves...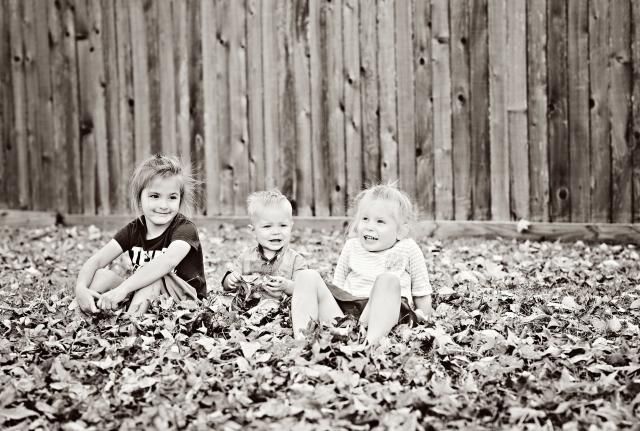 These pictures set off every happy spot in my brain.
Rachel's perfect smiley gaze hits my heart like an arrow.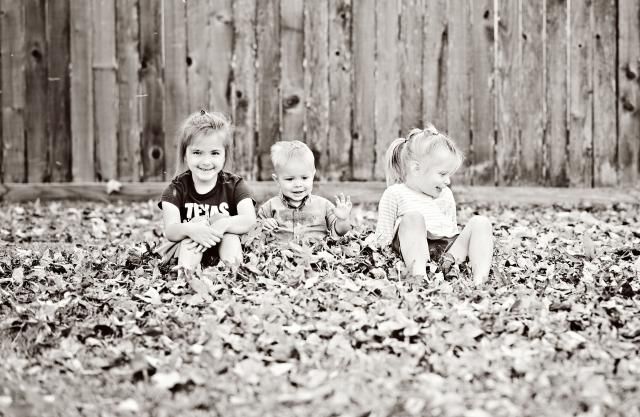 Three little people in a pile of leaves...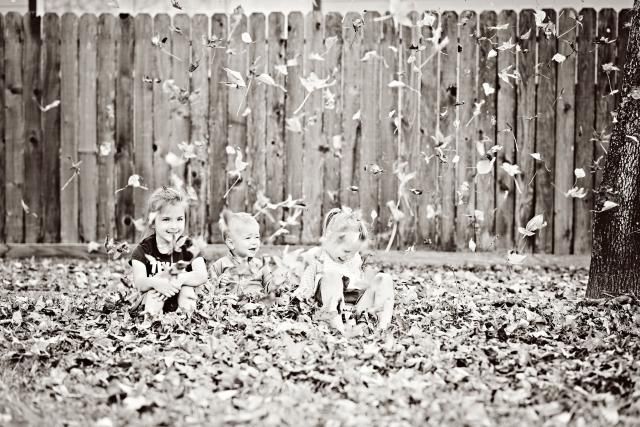 It has become more apparent to me throughout this journey of motherhood that these three little people truly are sons and daughters of God. I always knew that, of course.
But the Spirit has recently reminded me of this, and it fills me with joy and power!
Sometimes being a Mom is overwhelming, but when I remember this simple truth I can feel that I am not in this alone. Heavenly Father is backing me up! And everything is going to be okay.
Actually, it's going to be fabulous!
(fabulous is a fancy word for GREAT!)
Someone has been reading too much Fancy Nancy. heehee
I LOVE THIS LITTLE MAN!
That is all.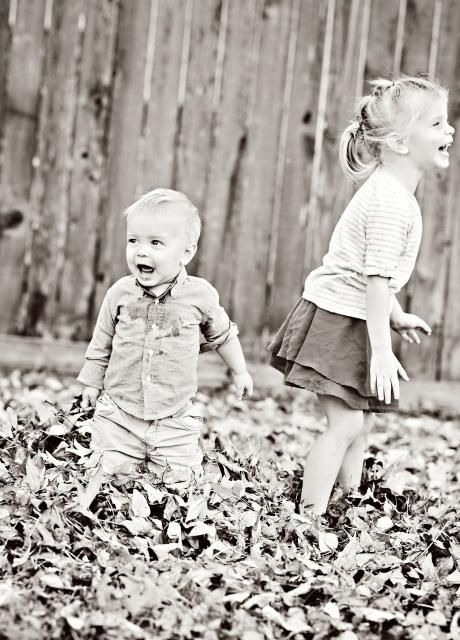 Can Rachel get any more beautiful?
Just when I think it's impossible she proves me wrong.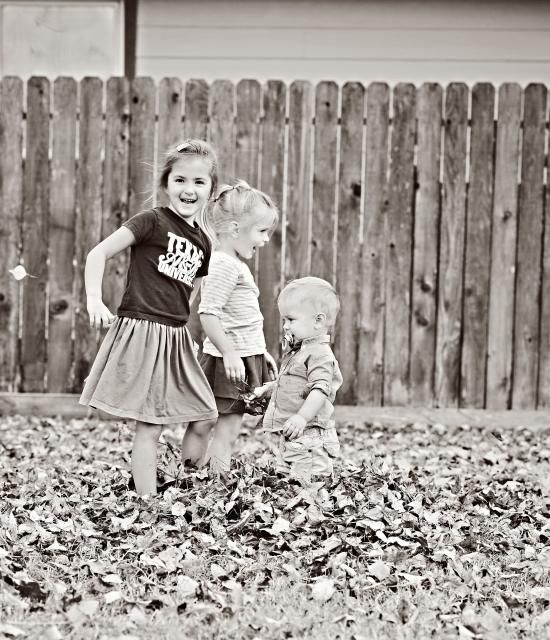 1...2...3... little people of mine...
Happiness is...
Rachel, Maggie, and Luke...
My three little people.