One thing Mom and Dad Payne will ALWAYS be known for is their amazing homemade bread.
It is incredible! sensational! A masterpiece!
Seriously, have you ever seen a picture you could eat?
Well, this one beats them all!
Yummmmm!!!!!!
Aunt Jeni graciously let Maggie butter the tops!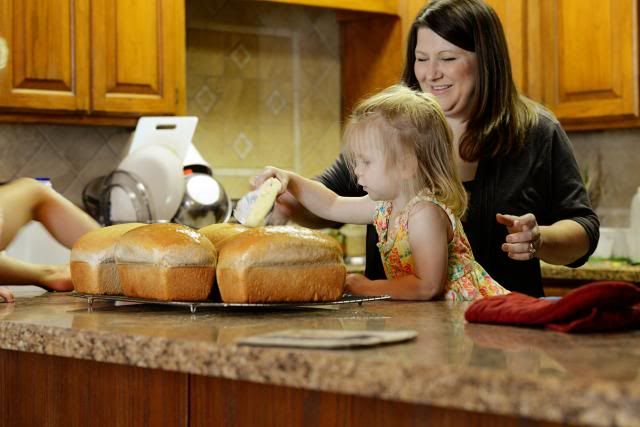 And here comes the best part...
Watching it fall apart...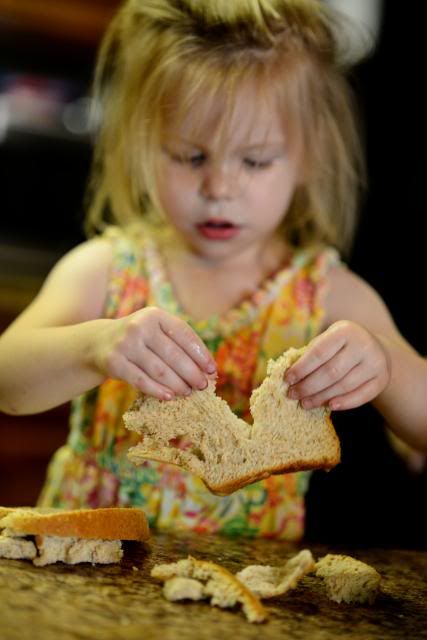 And EATING it!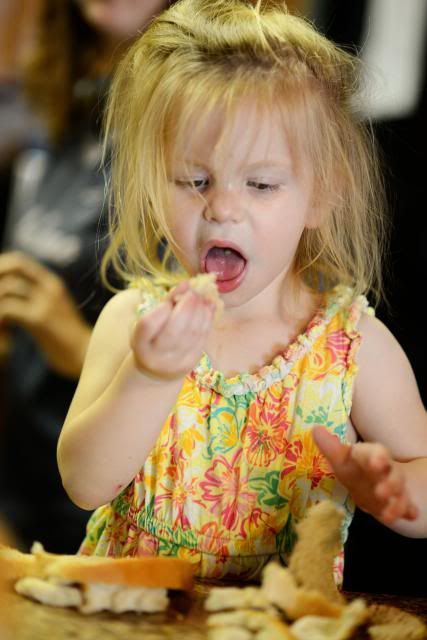 Now, I think I'll go get me a piece.