Last week was a super duper exciting one for the Payne family!!!! IT WAS MOM PAYNE'S GRADUATION WEEK!!! Wahhoooooooey! (more on this later...)
I called Mom on Tuesday and she informed me that-
Jason, Michelle, and their three kids came from Georgia,
Brian, Tawyna, and their three kids came from Lubbock
Jeni was coming from Utah,
and Great Grandma and Grandpa Payne were coming from New Mexico!
Holy Talitio! Not to mention the Weatherfordoians- Jacob, Itzel, Elijah, Mom, Dad, Joseph, and Teancum!
And that's not even all of us.
Anyway- I was feeling super bummed that we couldn't be there until Friday after Tyler got off of work, so Mom offered to meet us half way so the girls and I could stay the whole week. YAY!
The girls were ecstatic! Especially Miss Rachel. Her and Daisy were practically invisible the whole week playing outside.
And all the kids were excited to hit the Zoo! All my pictures pretty much consisted off cute little backsides! So much to see!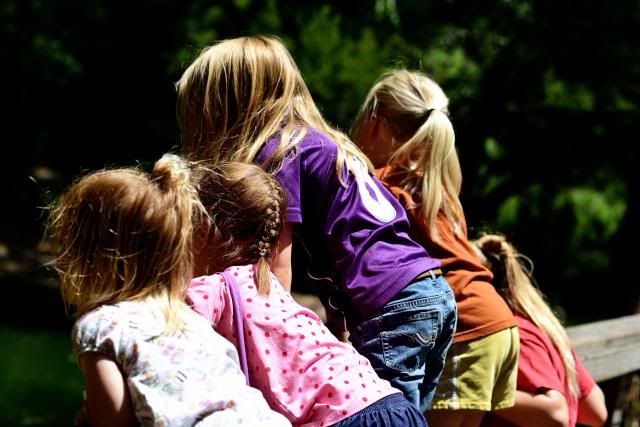 She's just cute...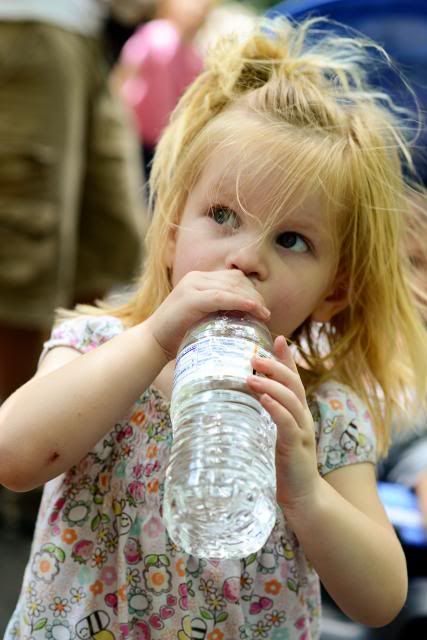 Maggie found the statue and was so happy until the bigger kids found it too! haha!
Payne cousins minus baby Matthew...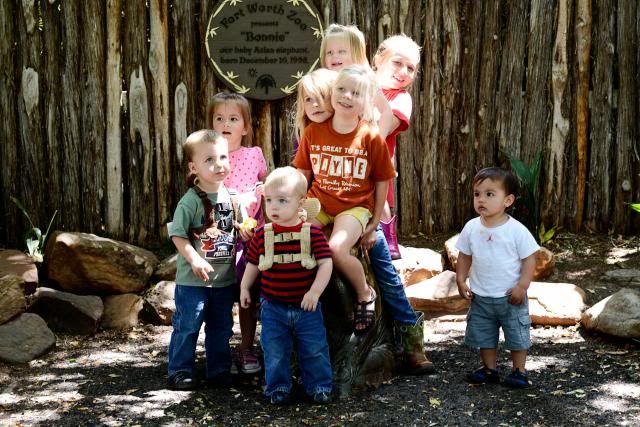 I just love the Fort Worth Zoo.... it felt so good to visit. The girls and I loved our Zoo passes when we lived in Weatherford. Rachel just cracks me up with the birds! She wants them close and then she doesn't want them close! Typical girl! haha!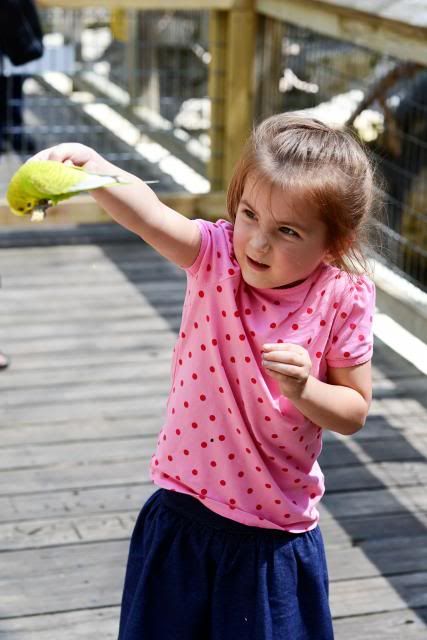 hehehe- remind me never to show Alfred Hitchcocks- "The Birds" to Rachel.
She's way too much like me. Won't sleep for weeks. hahaha!
Here birdie birdie birdie!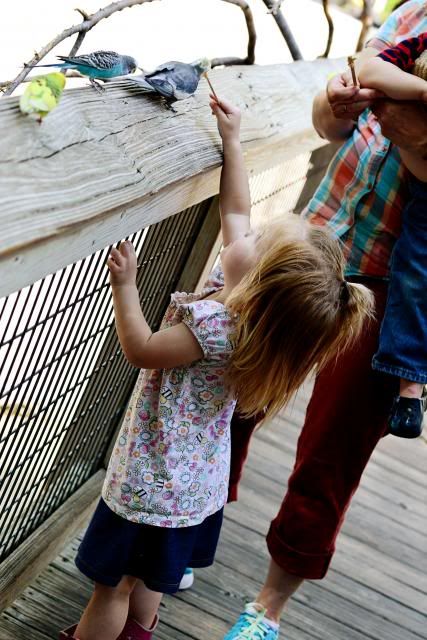 Pretty girl-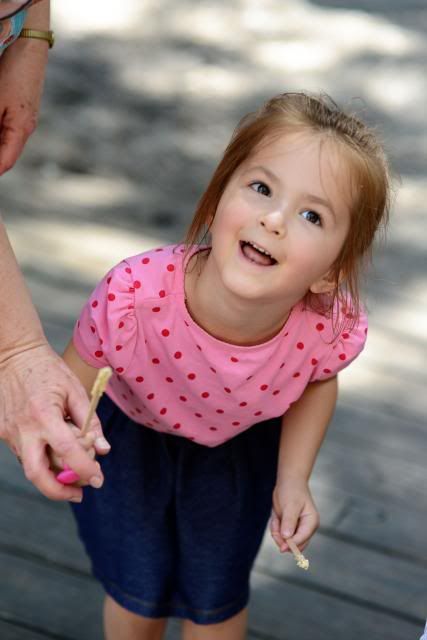 So much light in those eyes!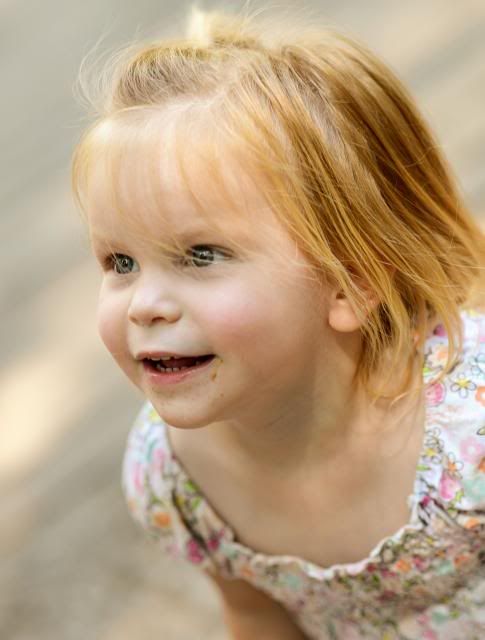 "Mom, the bird just totally chirped at me!"
haha!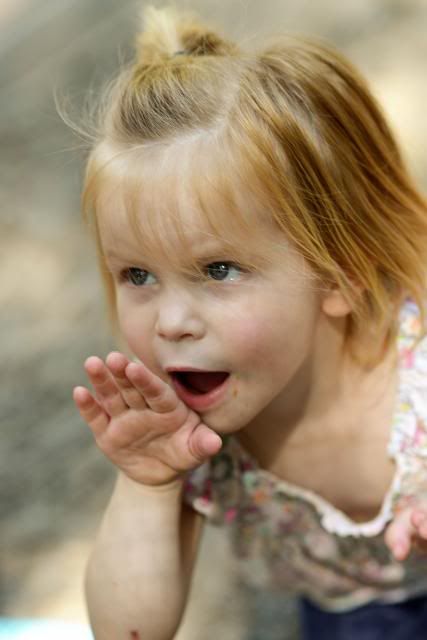 Happy Zoo Day!!!