Christmas cookies have always been a big tradition in my family. Every year we'd make tons and tons of cookies and deliver them to all our friends and family. It is a lot of work, but we always enjoyed it. With all the rush of getting home from our family reunion, I was grateful for the scale down. Two batches was just right. The girls enjoyed "decorating" the cookies...
She knew this was going to be a good time before it even began...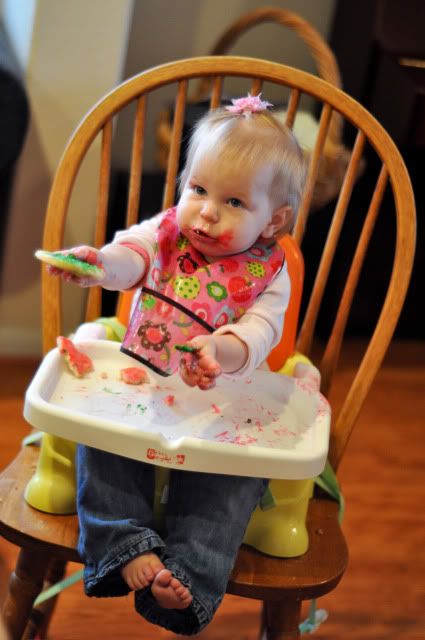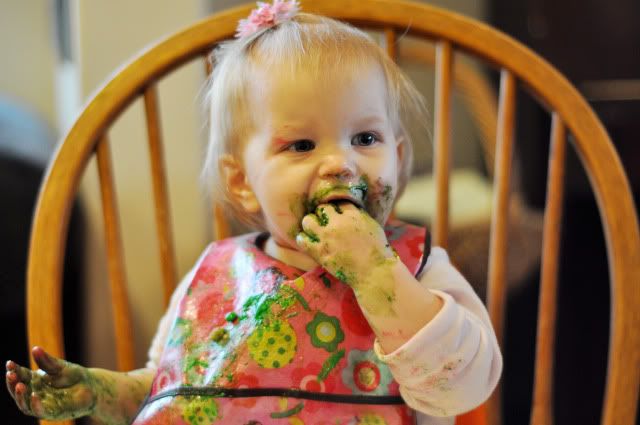 I love traditions that involve cookies. We'll definitely be keeping this one around.