Can you believe that Tyler became a Dad 5 and half years ago?!
Time sure has flown.
This was a day I'll never forget; it was the day we became parents.
Daddy's first moment with his little Rachel girl...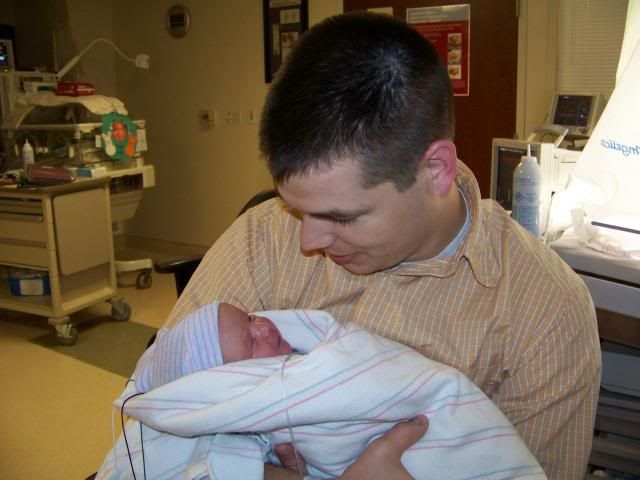 First time ever to hold little Miss Maggie...
He waited for what seemed like an eternity to hold this little bundle.
You should have seen how he booked it down that terminal!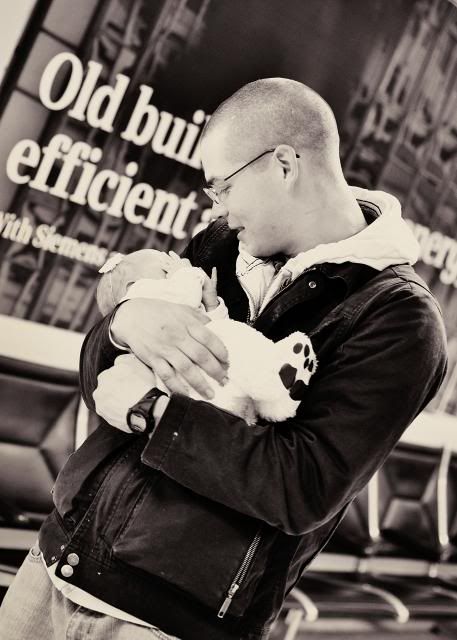 His first quiet moment with his son, little Luke.
The pride is just exuding from his face. He has a son.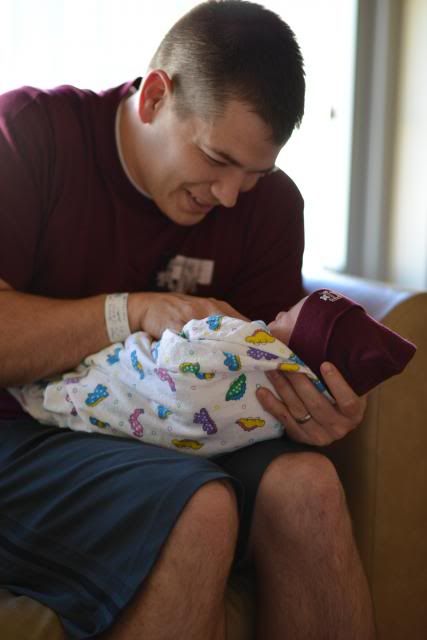 There's a few things you should all know about this man of mine. Ever since we first started dating, he expressed to me his excitement in becoming a father. It was no secret that he yearned for children. And let me tell you, it scared the tar out of me.
Nevertheless, it also attracted me to him more than I can say. I told him of all my ambitions- I was going to be the first female president (haha, not really), an astronaut, a fighter pilot, the first female to ever make it into Major League Baseball! Okay, I'm exaggerating- but you get the idea.
He listened to my grandiose plans, and his reply infuriated me. It went something like this,
"Well, whatever woman I marry will be staying home with my kids. Ain't nobody raising my kids but her!"
I'm pretty sure my jaw dropped at this point. How could he be so pig-headed?! What about MY dreams?
And then I broke up with him. Over and over and over again. haha! The DRAMA! We had so much to learn about compromise and sacrifice.
But this was one issue that he NEVER backed down on.
And I thank the Lord every single day that he never backed down. It brings tears to my eyes.
OH, I am so grateful for this man of mine.
He gave me the greatest gift. Not only the gift of three beautiful babies, but the gift of being a stay at home Mom. I can tell you that it beats all those grandiose dreams of mine ten fold.
This man of mine is one of loyalty and honor. He does anything and everything to make us happy. I would be lost without him.
Happy Father's Day my love!
Thanks for showing me what it's all about and giving me this beautiful life!