Choosing the perfect name for our children had never been a challenge until Luke came along.
I know that Rachel Lynn was meant to be Rachel Lynn and Maggie Ila was meant to be Maggie Ila. With both, the spirit confirmed to me so strongly that those were their names. No question about it, no changing it.
Luke was different. I agonized over choosing his name. No confirmations, no peace on the matter. Even days after we brought him home I would ask Tyler, "Are you sure Luke is right?"
Tyler replied, "Yes, he is our Luke. Luke is just right."
Tyler was right- Luke is perfect.
The name has settled on me more and more as the days go by and as little Luke's personality starts to surface. I love this little boy so much! He is such a sweetheart. He gives me big smiles all day long (after a full tummy of course!). I already can't imagine this crazy life without him.
We have an amazingly talented photographer in the ward--- who happens to live only two doors down from us! I asked her if she'd be willing to coach me through a newborn session. Honestly the last thing I wanted to do 8 days after a C-Section is a photo shoot, and I am so glad that I asked for help or it probably wouldn't have happened. They turned out soooo great! My friend shot some and I shot some… it took 3 hours to get these between the pee, poop, spit-up,fussiness, and wiggliness! We were both sweating by the end of this photo shoot!
Here are the shots she got--- LOVE THEM!
This one makes me want to buy a new lens…. like bad. I think it's my favorite of them all.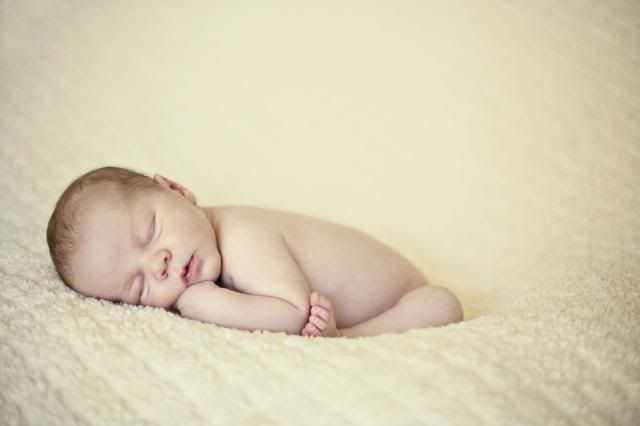 So why Luke you may ask?
Because there's nothing like a good, strong, MANLY name.
I love that it's common, yet not so common. I love that its a good cowboy name. I love that it's from the Bible. It is just right for this little man.
Definitely the cutest little man I've ever seen!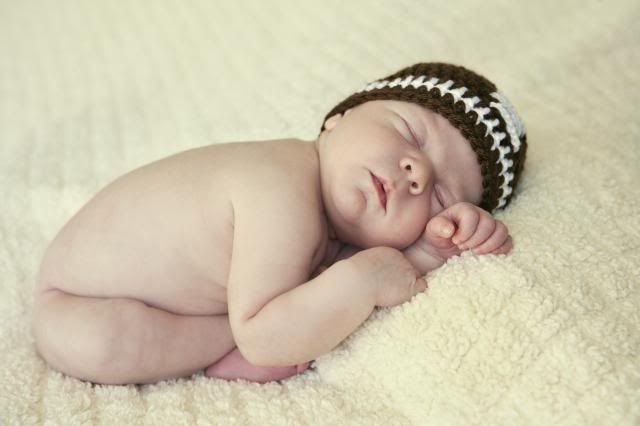 Why William for his middle name?
Some of you may not know that Tyler's first name is actually William.
As is his father and his grandfather. We feel honored to have the pass down name of such amazing men and didn't want to let it stop at Tyler.
So William it was!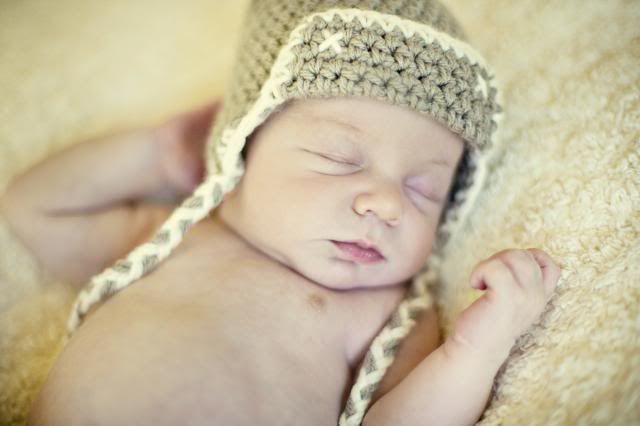 I am in love with this close-up. 8 days old and already has them chubby cheeks! And I love to look at his little fist in this one.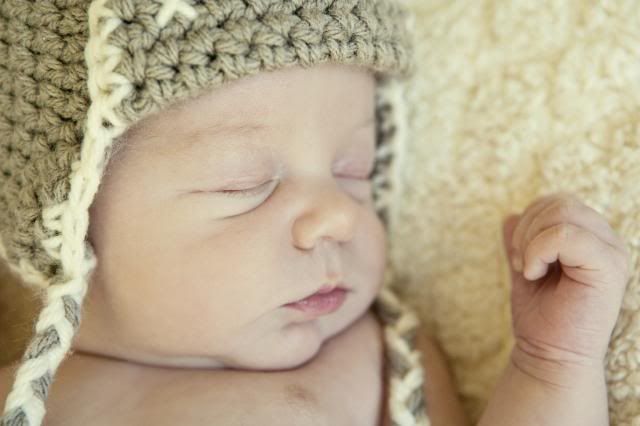 Those first few weeks I was just baffled every time I looked at him… A boy? Really, I have a son?
YES, YES I DO!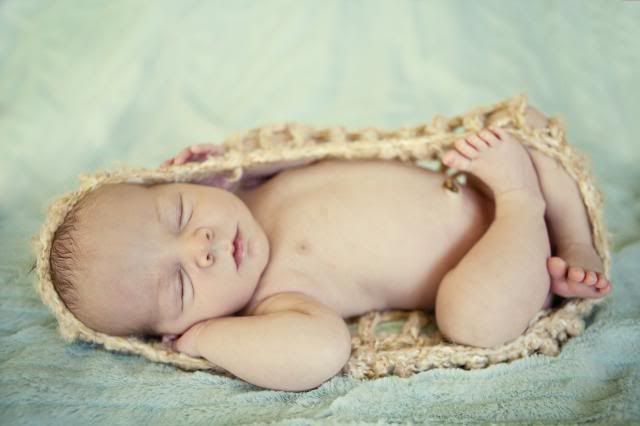 Absolutely no mistaking him for a girl… I love his masculine features.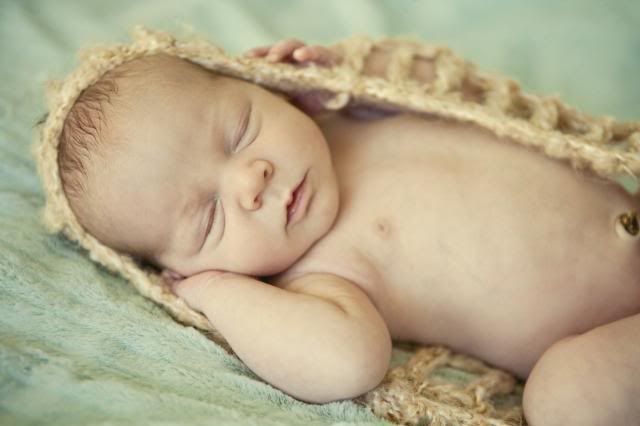 And here our the ones I took…
hehehe… love that football beanie...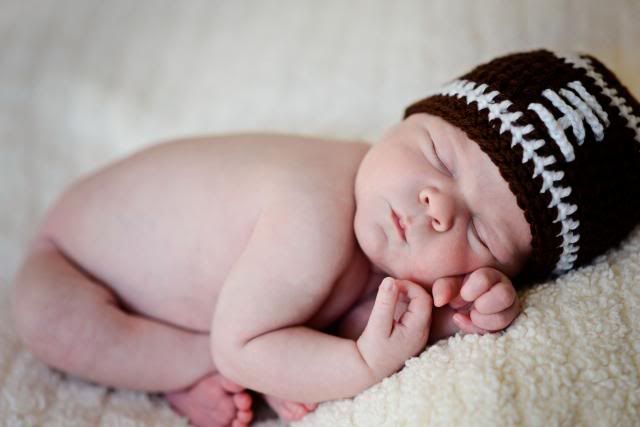 Doesn't this one just make you swoon?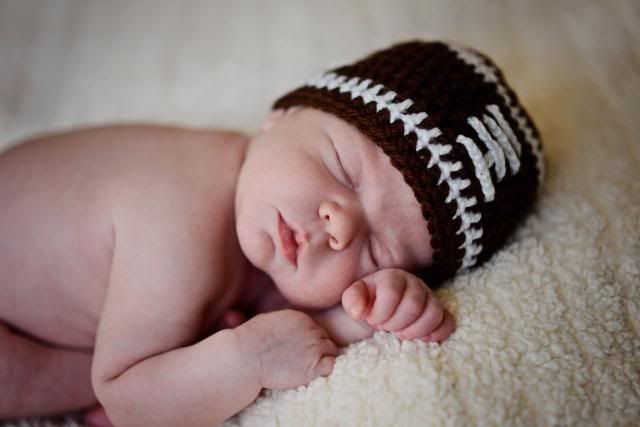 I love how this one focuses your attention to his nose and brow… I already think he looks like his Daddy.
And this one would be my favorite of all the ones I took… mighty proud of this one!
Everything from his toes to his little face… perfect.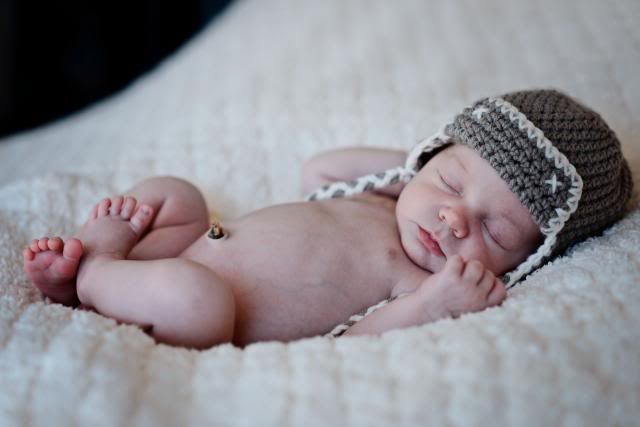 This one is a close second… fun angle!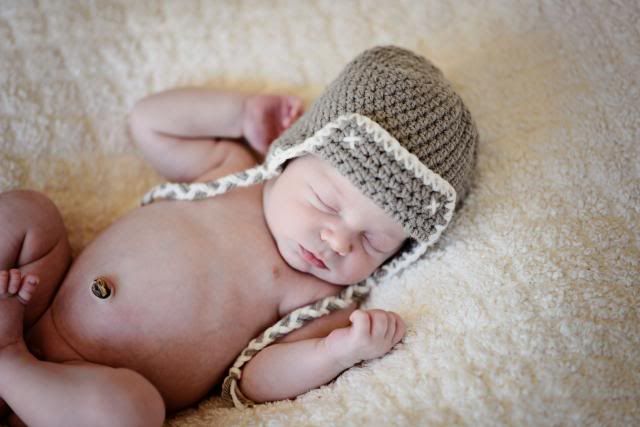 Can't forget a little toesies picture!
Nothing like baby feet.
nothing nothing nothing!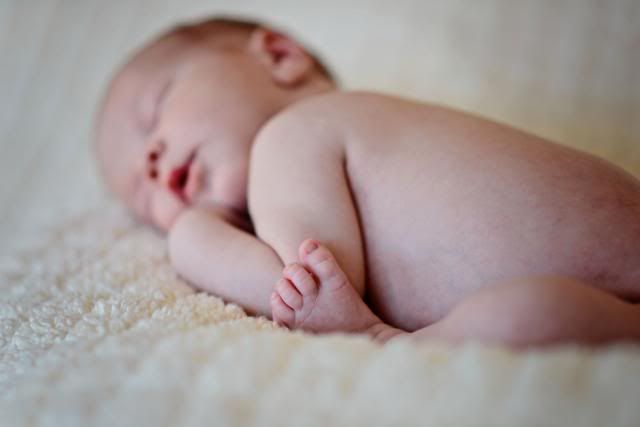 LUKE WILLIAM PAYNE
Yes, it's just right. ;)