She insisted that I give her pigtails and then she stuck that bow on top of her head.
She wore it like that all day.
Funny girl.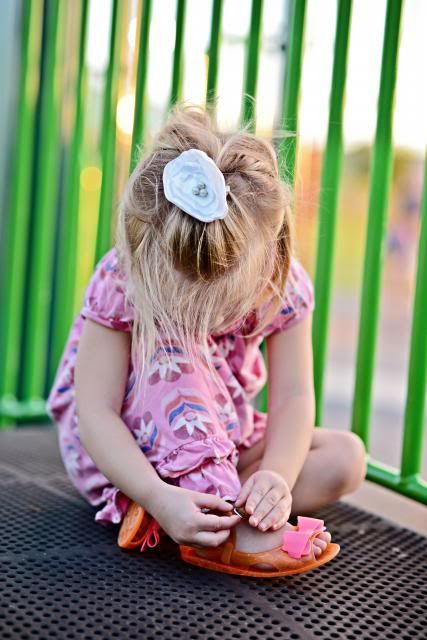 I love me a happy Maggie...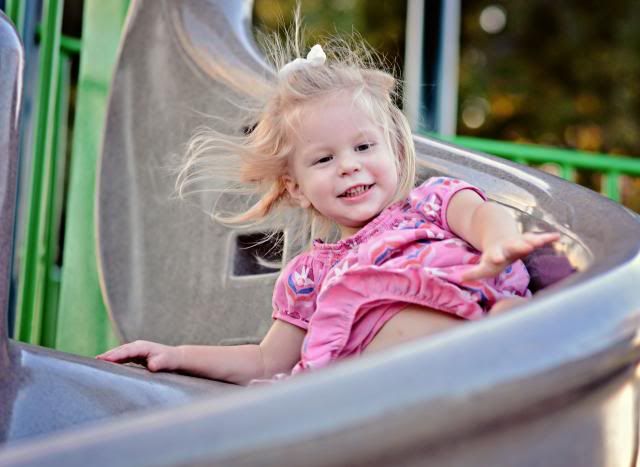 Beautiful evening to spend playing at the park! I am loving this weather!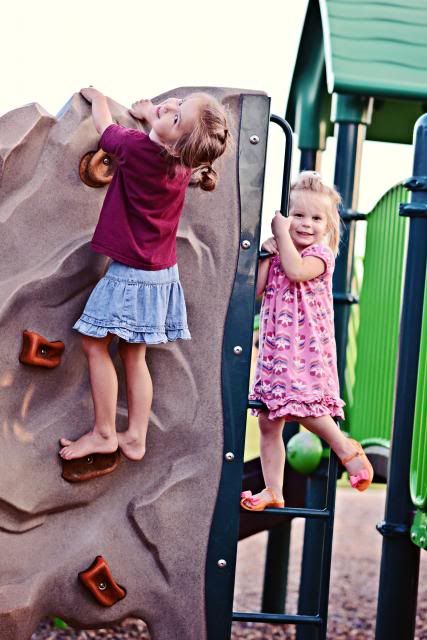 Love this one!
Caught the little chin chubs! hehe...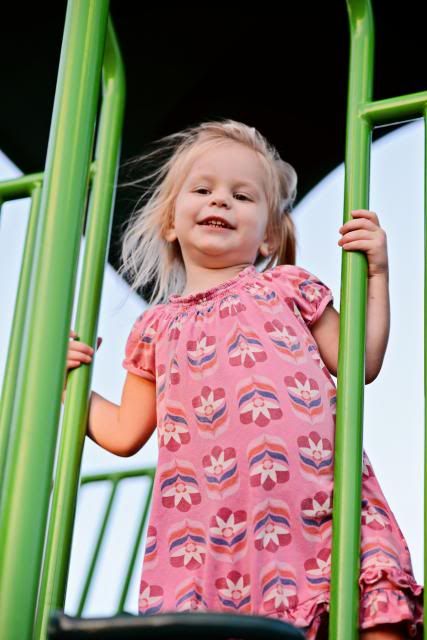 "Mom, take a picture of me! Mom, I'm over here! Mom, look at this!"
She is one cute mess!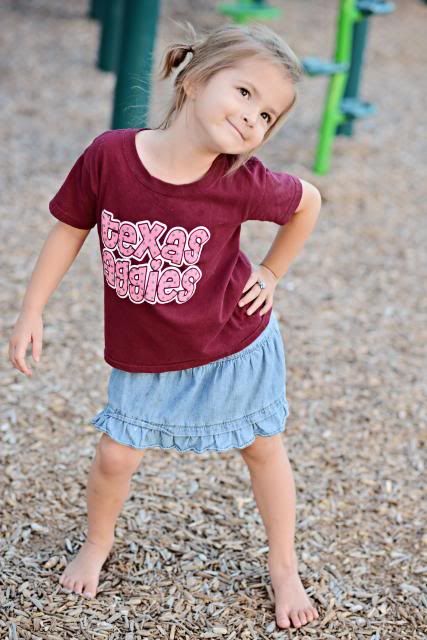 All the other Moms shun their little kids away from the pole, but do I?
Couldn't if I tried. The girl has some dare devil in her blood.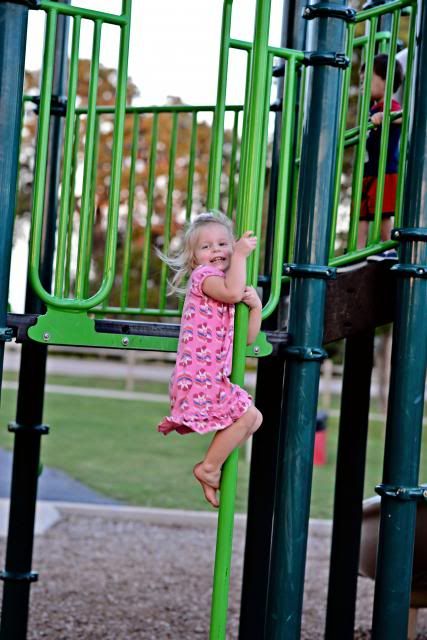 Beautiful shot!
Frolicking through the fields... oh Rachel, please never grow up.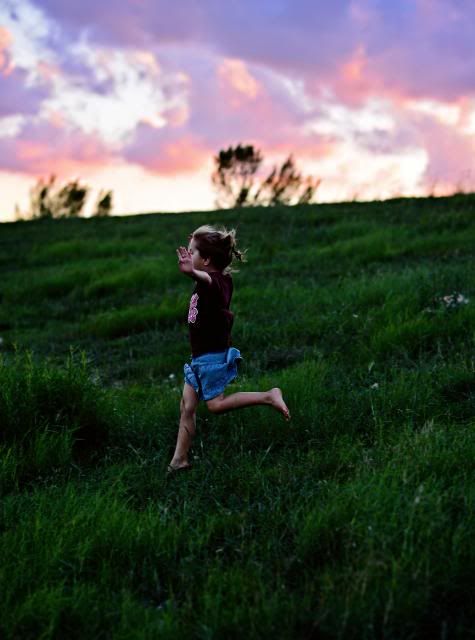 Miss Maggie is in park heaven...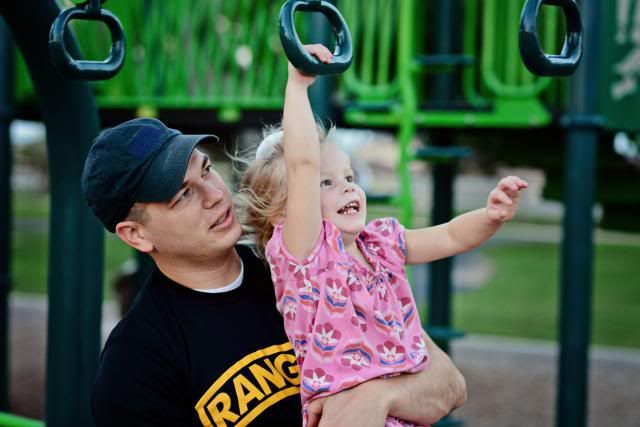 hahahaha! OH THIS PICTURE!
Not posed!
She was actually kissing her guns. So my daughter.
Alright girls! Time to go home!
And this is how Maggie carries her shoes to the car... she never ceases to make me smile.
Goodnight all!