We went to Aggieland this weekend and GOODNESS GRACIOUS!- I cried coming in and then I cried leaving. Oh how I love Aggieland. It will always be home.
We met up with all our friends at Raising Canes. It was a blast! Nothing like chicken fingers and good friends! We also had to hit up a tent sale (of course), and then went to a BBQ out at a friends house. I wish we could have stayed longer and visited more people, so I guess we'll have a save that for our next trip.
I'm also proud to announce that the Fightin Texas Aggie Football team BTHO F.I.U!!!!!!!! 3-0 baby.
good times.
On the way... I love how she fell asleep with her sunglasses on.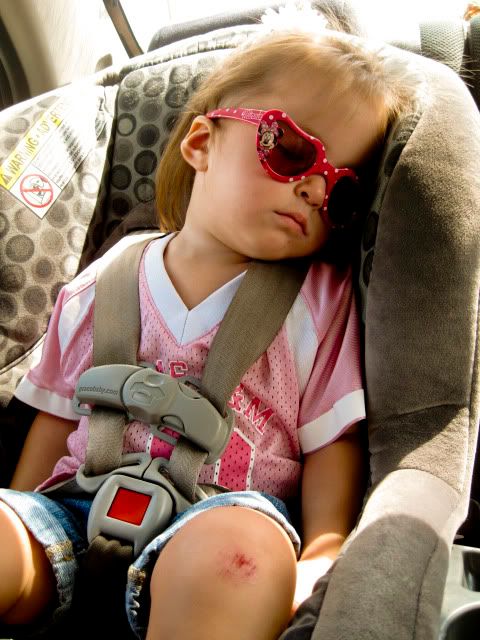 Rachel and Davanee- buddies since birth! These two aggie girls wouldn't look at the dang camera! Except in this one. :) And uh... Miss Rachel, didn't I tell you to stop stealing Davanee's fries? Busted.


Those two turkeys again- I couldn't help but reminisce a little. Look at our little chublets!