Well, it happened. Rachel started kindergarten. She is officially a school girl now.
The transition was rough on everyone! Getting used to school schedule, dealing with an overtired 5 yr. old, and of course, Mommy emotions. It was hard to let her go. But even with all the hard transitions, Rachel absolutely loves school!
So BIG! I can't believe it!
I asked her what she wants to be when she grows up...
She said, "I want to be a Mommy."
And then my heart melted.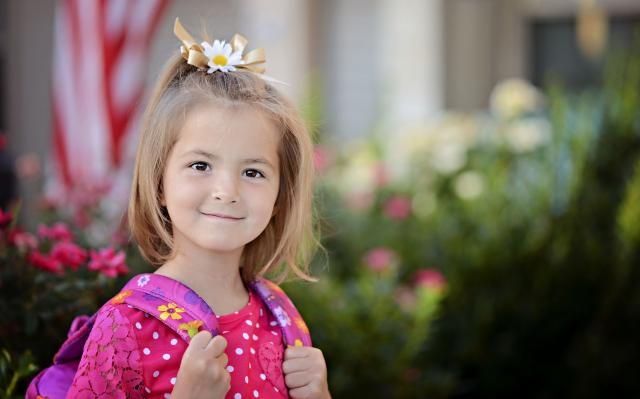 Maggie sure misses her big sister! She loves waiting at the bus stop for Miss Rachel. And she's constantly saying that when her tooth falls out she'll get to go to kindergarten too! Rachel lost a tooth right before kindergarten, so now Maggie uses it as a measurement of school readiness. haha!
Seriously guys, I feel old. I have a kid in school. When did this happen!?!