Wait for it...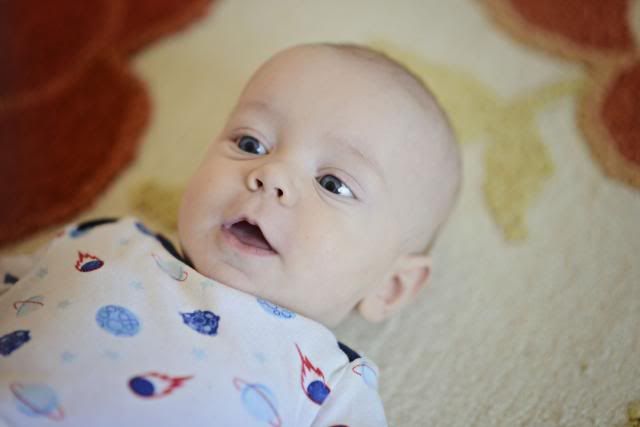 Here it comes...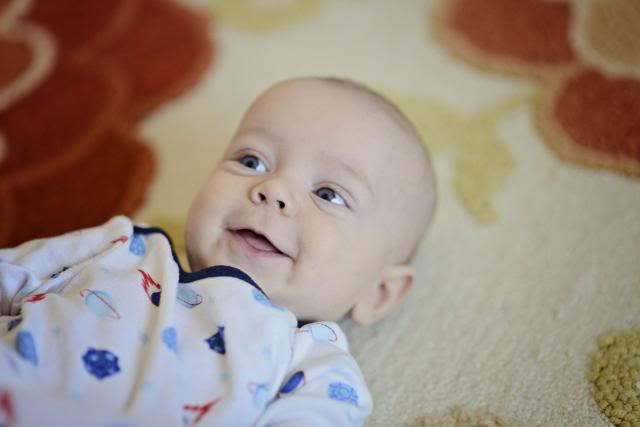 BAM! There it is!
Most adorable little dude--- EVER!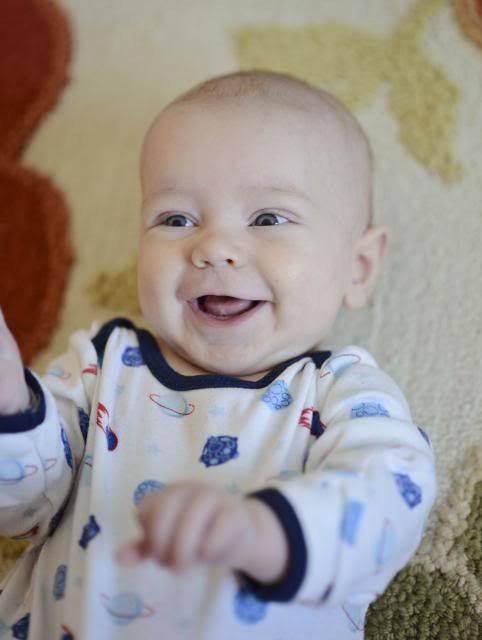 He just can't contain himself!
Oh my word is Luke a fun baby!
Watch it little dude man- you're gonna give yourself the hiccups!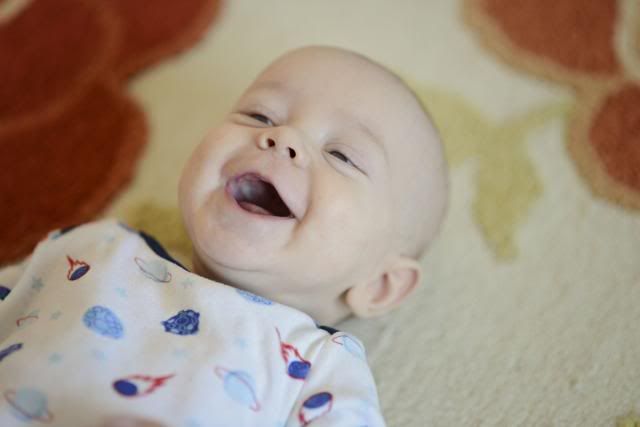 And this is look he gives me almost all day... it just beckons me in... calls my name... and says to my Mommy heart---
Stop everything you're doing because nothing is better than getting me to smile.
It's true.
Love ya little dude man.