This week we are celebrating EIGHT years of marriage! Holy Smokes!
When I say it out loud it seems like such a long time, but in my heart it was only a moment ago.
I'm not sure if this will make sense to anyone reading it, but this year we've learned that we are much better at being awesome when things are hard than when things are good. hahaha!
Yeah, I'm pretty sure no one understood that. But it's true.
This year we've been learning how to be consistent, support each other while not keeping score, and putting the other ones needs ahead of ourselves.
For us, this is sometimes much harder than the BIG unpleasant trials. Because instead of putting our head down and plowing through (what we're good at), we have to make small, diligent, sometimes monotonous choices to be better than the day before.
I love this picture of my man! It's so candid and it's right after when walked out of the temple.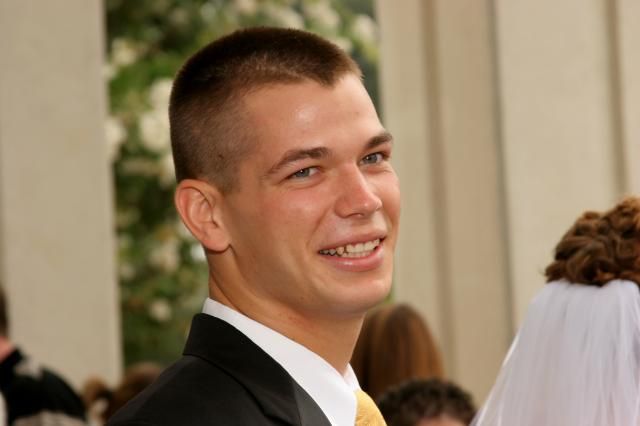 This is one of my favorites...
I love that I choose bright, happy colors for our wedding.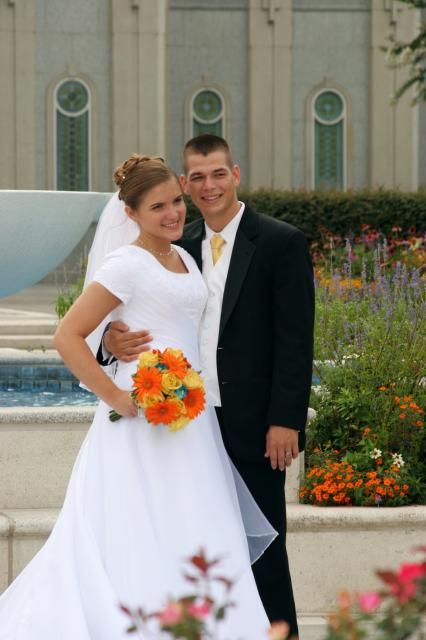 I love being married to this man! He makes me happier than I ever thought imaginable.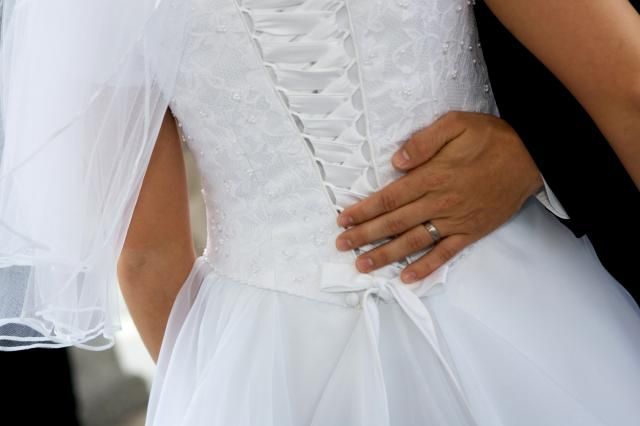 I can't think of anyone else I'd rather wrestle through this life with.
Because wrestling through is far better than walking.
It's how we roll. haha!
Happy 8 YEARS!